X
Hiya! Would you like a Ludometrics logo?
Download it from below, or grab the full media kit.
Ludometrics Media Kit (Coming Soon!)
This space intentionally left blank.
Meet Your Sock Monster
Next Tuesday, October 8th, 2013, the Sock Monster will be unleashed. Don't worry, though: your iPad will act as a safe containment unit. Also, only your socks will be endangered.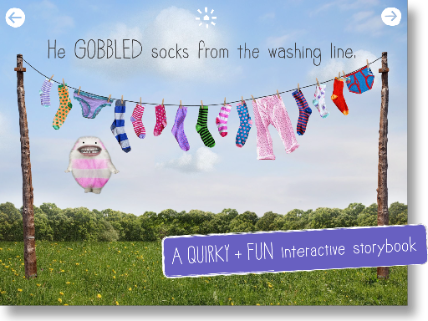 Sock Monster is a quirky interactive picture book adventure for kids 5 and under, with original hand-crafted artwork by author / illustrator Lorna Freytag. We created the app itself over the last few months in conjunction with Lorna and her art director husband Daniel, and after much testing with kids, it's ready to release! Sock Monster will cost £2.99/$4.99 (or your local equivalent) on the App Store.
For more info, check out the Junoberry website.